Private Home Care and Elder Care in Concord, NH

Are you trying to find some help with elder care in Concord, NH? Many times, patients cannot physically make it to a hospital. Whether it's dealing with a disability, injury, or old age, going to a doctor's office can be a challenge for some people, especially the elderly. Fortunately, there are private home care services that can help you. Independence Care is a full-service provider of at-home elder care services to Concord and its surrounding areas. Our qualified staff provides several benefits to aiding patients, such as outpatient medical exams, transportation assistance, housekeeping, and more. We are happy to take your call and add some convenience to your life.
Private Home Care in Concord, NH
There are many reasons why private home care may be the right fit for you or your relative. Firstly, consider the amount of help you need in your daily life. If your elderly relative needs assistance most of the day, a nursing facility may be a better option. However, if they only require 4-6 hours of help daily, private home care might be the way to go.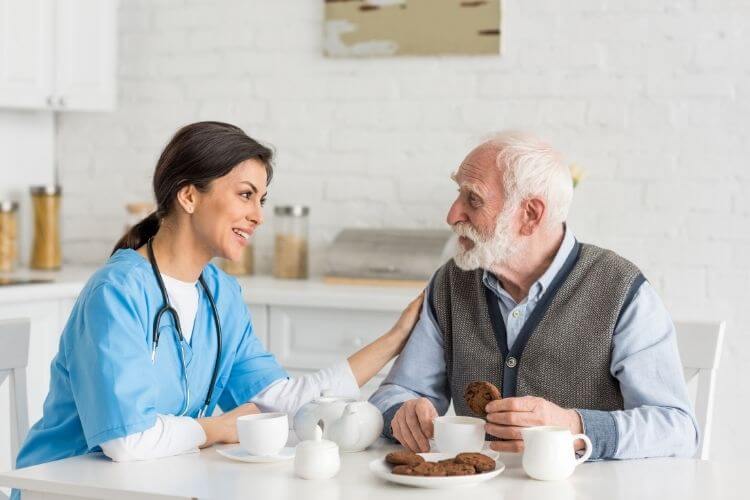 Our elder care services are the most popular. Often, the elderly find themselves too weak to carry out daily activities such as cooking, cleaning, and personal hygiene. Also, they may frequently forget to take their medication. One of our private home senior caregivers can handle all of these situations for our clients. We also provide services to those dealing with disabilities, debilitating injuries, and postoperative recovery. If you are unable to drive yourself to a medical appointment, we can take you there. Or, we can bring our services to you.
Whatever your reason for needing private home care, we can accommodate you with premium customer service. We make sure to hire the most comforting caregivers we can find. Several of our elderly clients seek companionship over all else. Our team is full of generous caregivers that will treat you with the utmost respect.
Elder Care in Concord, NH
A town of just over 40,000, Concord, NH, is the perfect size to start a family or business. It offers plenty of things to do in a serene environment. Concord is a safe city hosting some of the best schools in New Hampshire. This state capital is a utopia for nature-lovers. The city has over eighty miles of scenic hiking trails and breathtaking views of lakes and rivers.
If you or someone you know would benefit from private home care services, call us at 888-538-5081. Our hospitable team will be in touch to talk you through our process and book your first appointment!