In-Home Care, Elder Care, Home Health Aide, Private, Senior Home Care, and In-Home Care Services
In Pittsburgh, Bethel Park, Wexford, Philadelphia, Erie, Scranton, Lancaster, PA; Concord, NH, and All of New Hampshire; Naples, FL; Chicago, IL, and Surrounding Areas
If you are searching for home health care, in-home care, or senior care providers, you have come to the right place.
Independence Care has several convenient locations across the Country. To see if we offer services in your area, click here.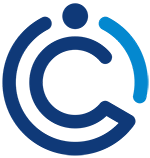 We specialize in Home Care Services
We specialize in home care and provide assistance with activities of daily living to an array of individuals. Whether you need daily or weekly assistance due to aging, illness, recovery, or rehabilitation, our caregivers will provide an individualized service that you can trust.
At Independence Care, we believe that exceptional care, personalized attention, and respect for the individual should be the rule, not the exception.
Personalized
Home Health Care Services
Home care is never the same for every individual and their family. From post-rehabilitation home care to on-going personal care, each goal and the needs are different. That is why we personalize each program. Our first step in working together is to conduct a one-on-one assessment to gain an understanding of the individual's needs. Once we know what your loved one needs, our goal is to connect the right service and caregiver.
Home Health Care

Absolutely an amazing company!
My mother has been receiving services from Independence Care for the past 3 months. I must say, my mother receives good care. Her HHA is very well trained,caring and loving. The staff at Independence Care are very helpful and kind. When I have any questions, they are so helpful and ...

Absolutely An amazing company! They truly love their clients and their best interest in mind is behind everything they do. Have never come across a company that's more genuine.

If you are looking for some awesome, knowledgeable people, these are the people I highly recommend. Their friendliness and result-driven approach is what I love about them.
Independence Care provides
the following Home Health Care Services:
Our professional, dedicated home health care services team strives to help our clients remain safe, healthy, and independent in the comfort of their own home
Services We Offer
Alzheimer Care
Dementia Care
Parkinson's Care
Chronic Disease Care
Post Hospital Care
Physical Frailties Care
Post Rehabilitation Care
Other Services
Personal Care
Ambulatory assistance
Bathing & showering
Continence Care & toileting
Transfers & Positioning
Skin Care
Hair Care and Shampooing
Dressing
Feeding
House chores
Companion Care
Safe Supervision
Socialization
Family Respite Care
Medication Reminder
Meal Preparation
Shopping & Errands
Light House Keeping
Bathing & Hygiene
Laundry & Linens
Facility Sitters
Transportation
Independence Care provides convenient locations throughout the United States to
offer the Home Care services that you are looking for.
Including Pittsburgh, Philadelphia, PA, Concord, NH, Naples, FL, Chicago, IL, and All Surrounding Areas
We have several convenient locations.
Find Yours Today

Your Home
Health Aide Connection
When we get to know you and your loved one's needs, we will be able to match you with the right caregiver. We are not simply placing an attendant but rather aiming to make a long-term connection that gives your loved one the attention and care they need. We conduct routine client satisfaction surveys, reassessments, and caregiver supervisions to ensure the right connection between client and aide. One of the things we are most proud of is the personal connection our caregivers make with their clients.
Get a Home Health Aide
The Personal In-Home Care you Expect
Our home health aides provide the companionship and personal care services that allow our clients to stay in their own homes safely and comfortably. We know family members may not be near and with busy schedules may not be able to come as often as needed. That is why we strive to make the connection between our caregivers and clients to provide the in-home care you want for your loved one. Sometimes a client just needs a friendly reminder to take medication, an escort to appointments, companionship, or social interactions. Other times clients need help with more personal daily tasks, such as bathing, meal preparation, and laundry. When you can't be there, allow our home care aides to provide the personal care you need.
Personal Care

Senior Home Care and Elder Care
Shopping. Laundry. Cooking. Personal Care
These are just some of the daily activities that may become challenging with age or after an injury and make living at home more difficult. If you have a loved one with dementia or Alzheimer's disease, their safety may also be a top concern. Our diverse pool of caregivers have experience with a variety of situations and levels of care. From personal care, companionship, dementia care, or Alzheimer's care, know that our home care is tailored to give you peace of mind.
Elder Care
Private Home Care
to Age in Place
Caregivers for seniors are often referred to as a home health aide, but they function in many ways as home helpers. The caregivers at Independence Care provide companionship and social interaction all while giving your loved one assistance at home. This level of home care is invaluable as it allows your loved ones to remain in the homes that they cherish. Private home care brings the peace of mind that your family deserves.
Contact Us


About Us
We are professional and reliable Home Caregivers that bring high quality care to you.

Mission
To serve our clients with compassion and help them continue their lives with as much independence as possible.

Vision
To become the preferred home health care provider in each community we serve.

Guiding Principles
To grow our business through quality patient care and excellent customer service.