When it comes to the health and safety of your loved ones, nothing is more valuable than having the inner serenity of knowing all is well with their care. At Independence Care home health care services in Philadelphia, we fulfill the specific needs of your aging family member with tenderness and grace. Our senior home care specialists receive thorough training in all aspects of eldercare.
In-Home Care Services for Philadelphia
Growing old is an inevitable part of life. Living independently for as long as time allows becomes an achievable goal with the right in-home senior care. Having home-care assistance to help your loved one perform daily tasks will help them gain confidence and live their lives more comfortably. We understand that each private home-care situation is unique, which is why we tailor a plan specific to the needs of each of our clients.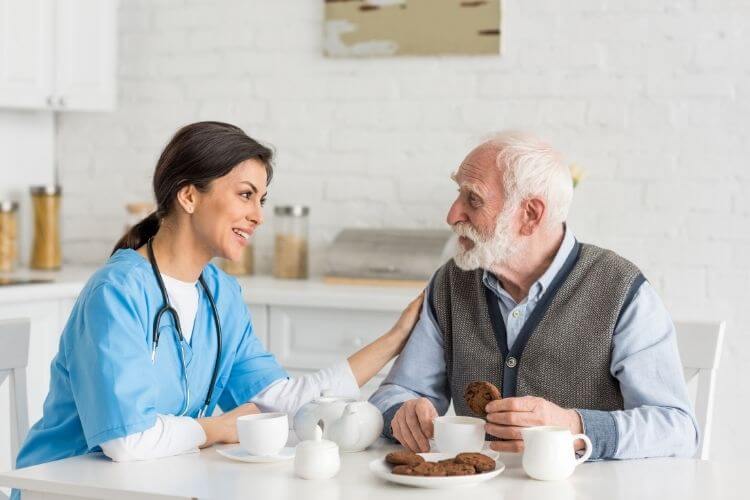 Caregivers for Seniors and Home Health Aide in Philadelphia, PA
Each of our kind-hearted in-home health care professionals undergoes a rigorous screening process. They must be healthy, have no criminal background, and must furnish us with a list of references. In addition, every year we provide our staff with additional training updates. As a result, we are confident in the character and abilities of our home health care specialists in Philadelphia.
The specific home health care services in Philadelphia that we provide vary from one situation to the next. However, here are a few examples of why our home health care services are helpful. They:
Assure that your loved one follows cleanliness practices
Take clients to doctor's appointments
Keep elderly clients company
Make sure they are eating properly and taking their medicine
About Philadelphia, The City of Brotherly Love
in 1682 by English Quaker William Penn, the bustling city Philadelphia is the most populous in Pennsylvania. Known best as the location of the signing of the Declaration of Independence, Philadelphia was also home to the Liberty Bell, the First Continental Congress, and the Battle of Germantown. This city so rich in history has also gained renown for its abundance of outdoor murals and sculptures. Must-see attractions in Philadelphia include Independence Hall, The Betsy Ross House, and Franklin Square.
At Independence Care, we understand that deciding on in-home health care is not something you take lightly. That is why we are ready to answer all of your questions and concerns about home health care services in Philadelphia. Contact us today at (267) 405-4686 to discuss what we can do to help you or your loved one.