Caregivers for Seniors, Home Health Aide, In-Home Health Care, and Private Home Care in Pittsburgh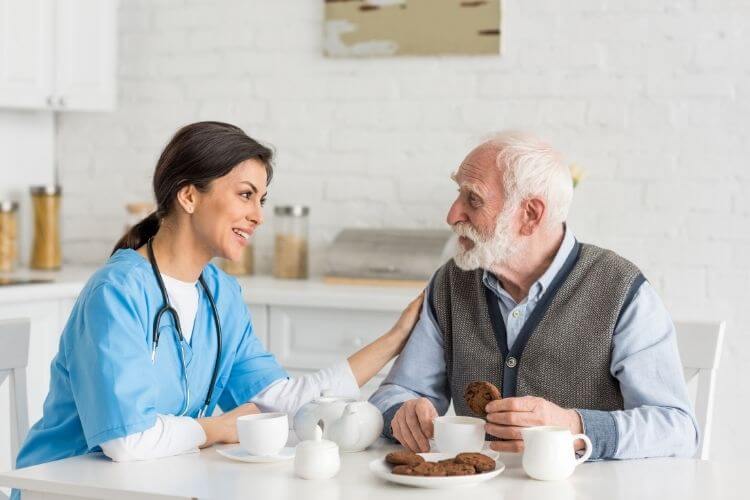 When you are looking for the right caregivers for seniors in and around Pittsburgh, look no further than Independence Care for the best in private home care, in-home health care, home health aide, and more. They have a full network of experienced professionals that can take care of your family members the same way you would: with compassion and love. Whether you are looking for assistance with a loved one's dementia, need temporary help to recover from an illness or injury, or some basic help with medications and other light-duty activities, Independence Care has caregivers for seniors who need all different forms of help. Contact them today to learn how they can provide the care you and your loved ones need.
Pittsburgh Private Home Care
Independence Care is a family-run company created years ago to offer quality in-home health care in the communities we serve. All our caregivers are fully insured and have passed thorough criminal background screenings. Simply put, we wouldn't hire someone we didn't trust to care for our own families. Having someone else in your loved one's home is a very serious trust issue, and we strive to ensure that the right people are matched for your needs. Private home care can cover many needs, including medication assistance, post hospital care, dementia care, family respite care, wellness watch, shopping and errands, and a host of other needs. Independence Care will work with you to learn just what you and your loved one needs, and then provide the customized plan to address those needs.
Request a Free Care Consultation
Home Health Aides in Pittsburgh, PA

You know you need assistance that will give you peace of mind for your family's well-being. The home health aides that we have in Pittsburgh have been vetted with stringent requirements before they can work in someone's home. These people are prepared to provide help with the daily requirements that life involves, including meal preparation, medication management, personal care assistance, light housekeeping, and more. While you may only need a home health aide for a few hours, the caregivers for seniors that Independence Care has are also prepared for much longer time requirements. Give them a call today to learn more.
Aside from steel, Pittsburgh has led in the manufacturing of other important materials — aluminum and glass — and in the petroleum industry. After the deindustrialization of the mid-20th century, Pittsburgh has transformed into a hub for the health care, education, and technology industries. The area has served as the long-time federal agency headquarters for cyber defense, software engineering, robotics, energy research and the nuclear navy. In 2015, Pittsburgh was listed among the "eleven most livable cities in the world".